Description
Custom Alloy Steel Castings by Sand Casting from China foundry.
Custom alloy steel sand castings with wear resistant alloy steels for heavy machinery which need high wear resistance. Sand casting requires a relatively low investment and allows for quick tooling development and part changes at a reasonable cost. As a result, it's well suited for working through the evolution of designs and for lower volume production parts.
Sand Casting Capabilities at RMC Foundry

Description
Molding by Manual
Molding by Automatic Machines
Max size of Castings
1,500 mm × 1000 mm × 500 mm
1,000 mm × 800 mm × 500 mm
Casting Weight Range
0.5 kg - 1,000 kg
0.5 kg - 500 kg
Annual Capacity
5,000 tons - 6,000 tons
8,000 tons - 10,000 tons
Casting Tolerance
On Request or Standard (ISO8062-2013 or GB/T 6414-1999)
Molding Materials
Green Sand, Resin Coated Sand
Casting Metal & Alloys
Gray Iron, Ductile Iron, Cast Carbon Steel, Cast Alloy Steel, Stainless Steel, Al Alloys, Brass, Bronze...etc.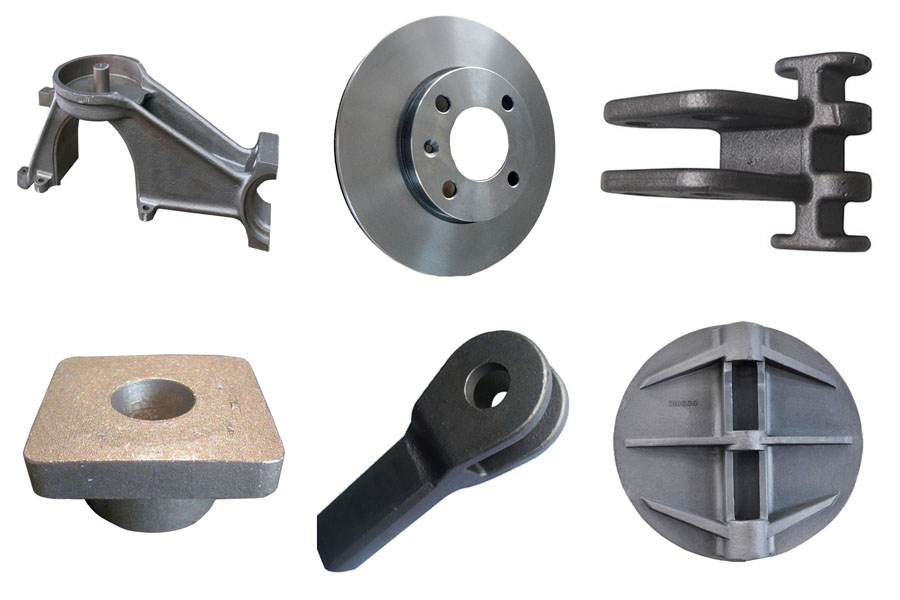 In RMC, we uses sand casting for parts made of grey iron, ductile iron, carbon steel, steel alloys or aluminium. Part weights can vary from tens of grams to hundreds of kilograms. The applications of sand casting parts range from small parts like gears, pulleys, connecting rods, brackets and propellers to large components such as pump components, pipeline parts, manifolds, engine blocks, cylinder heads and transmission cases.