Investment casting is a multi-step process that produces near-net shape precision casting parts. The process begins with wax being injected into a die to create a pattern of the finished product. The patterns are then affixed to wax runner bars to create the cluster. A special machine dips the cluster repeatedly into a slurry to develop a ceramic shell, and then the wax is removed in a steam autoclave. Once the wax is removed, the ceramic shell is fired and then filled with molten metal to create the part. Investment casting requires a metal die (usually in aluminum), wax, ceramic slurry, furnace, molten metal, and other machines needed for wax injection, sand blasting, vibratory tumbling, cutting, and grinding.
▶ Raw Materials Available for Investment Casting (Lost Wax Casting Process)
• Carbon Steel: AISI 1020 - AISI 1060,
• Steel Alloys: ZG20SiMn, ZG30SiMn, ZG30CrMo, ZG35CrMo, ZG35SiMn, ZG35CrMnSi, ZG40Mn, ZG40Cr, ZG42Cr, ZG42CrMo...etc on request.
• Stainless Steel: AISI 304, AISI 304L, AISI 316, AISI 316L and other stainless steel grade.
• Brass & Copper.
• Other Materials and Standards on request

▶ Capabilities of Investment Casting
• Max Size: 1,000 mm × 800 mm × 500 mm
• Weight Range: 0.5 kg - 100 kg
• Annual Capacity: 2,000 tons
• Tolerances: On Request.

▶ Main Production Procedure
• Patterns & Tooling Design → Metal Die Making → Wax Injection → Slurry Assembly → Shell Building → De-Waxing → Chemical Composition Analysis → Melting & Pouring → Cleaning, Grinding & Shot Blasting → Post Processing or Packing for Shipment

▶ Inspecting Lost Wax Castings
• Spectrographic and manual quantitative analysis
• Metallographic analysis
• Brinell, Rockwell and Vickers hardness inspection
• Mechanical property analysis
• Low and normal temperature impact testing
• Cleanliness inspection
• UT, MT and RT inspection

▶ Post-Casting Process
• Deburring & Cleaning
• Shot Blasting / Sand Peening
• Heat Treatment: Normalization, Quench, Tempering, Carburization, Nitriding
• Surface Treatment: Passivation, Andonizing, Electroplating, Hot Zinc Plating, Zinc Plating, Nickel Plating, Polishing, Electro-Polishing, Painting, GeoMet, Zintec.
• Machining: Turning, Milling, Lathing, Drilling, Honing, Grinding.

▶ Why You Choose RMC for Custom Lost Wax Casting Parts?
• Full solution from one single supplier ranging customized pattern design to finished castings and secondary process including machining, heat treatment and surface treatment.
• Costdown proposals from our professional engineers based on your unique requirement.
• Short leadtime for prototype, trial casting and any possible technical improvement.
• Bonded Materials: Silica Col, Water Glass and their mixtures.
• Manufacturing flexibility for small orders to mass orders.
• Strong outsourcing manufacturing capabilities.

▶ General Commerial Terms
• Main workflow: Inquiry & Quotation → Confirming Details / Cost Reduction Proposals → Tooling Development → Trial Casting → Samples Approval → Trial Order → Mass Production → Continuous Order Proceeding
• Leadtime: Estimatedly 15-25 days for tooling development and estimatedly 20 days for mass production.
• Payment Terms: To be negotiated.
• Payment methods: T/T, L/C, West Union, Paypal.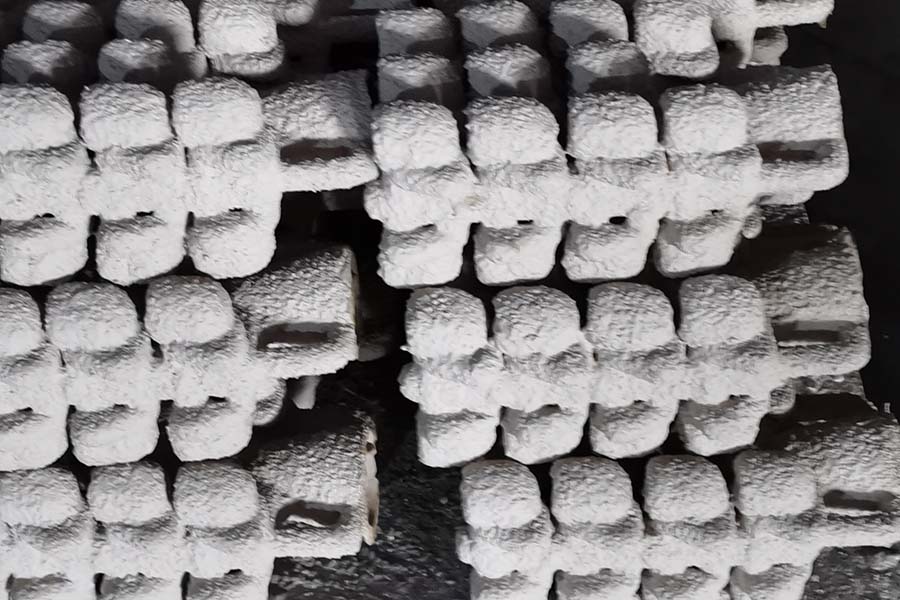 To Learn More About How To Produce This Part by Lost Wax Casting Process, Please Click Here.